Story —
Irwin Stovroff survived being shot down over occupied France during WWII and then being a Jewish POW in a German concentration camp. 65 years later, he found the way to change the lives of many wounded veterans returning from the wars of Iraq and Afghanistan. it is also the story of how well trained service dogs are helping veterans choose life instead of committing suicide. Irwin was the founder of the non profit organization Vets Helping Heroes, until the age of 95, when he passed away. This film has been aired in several PBS stations in the US. The short version has been used effectively in fund raising activities. For more info. about Vets Helping Heroes go to Vetshelpingheroes.org. Louis F Molina is a volunteer board member of Vets Helping Heroes.
Concept —
Irwin Stovroff believed every active duty military and retired Veterans deserved a service dog.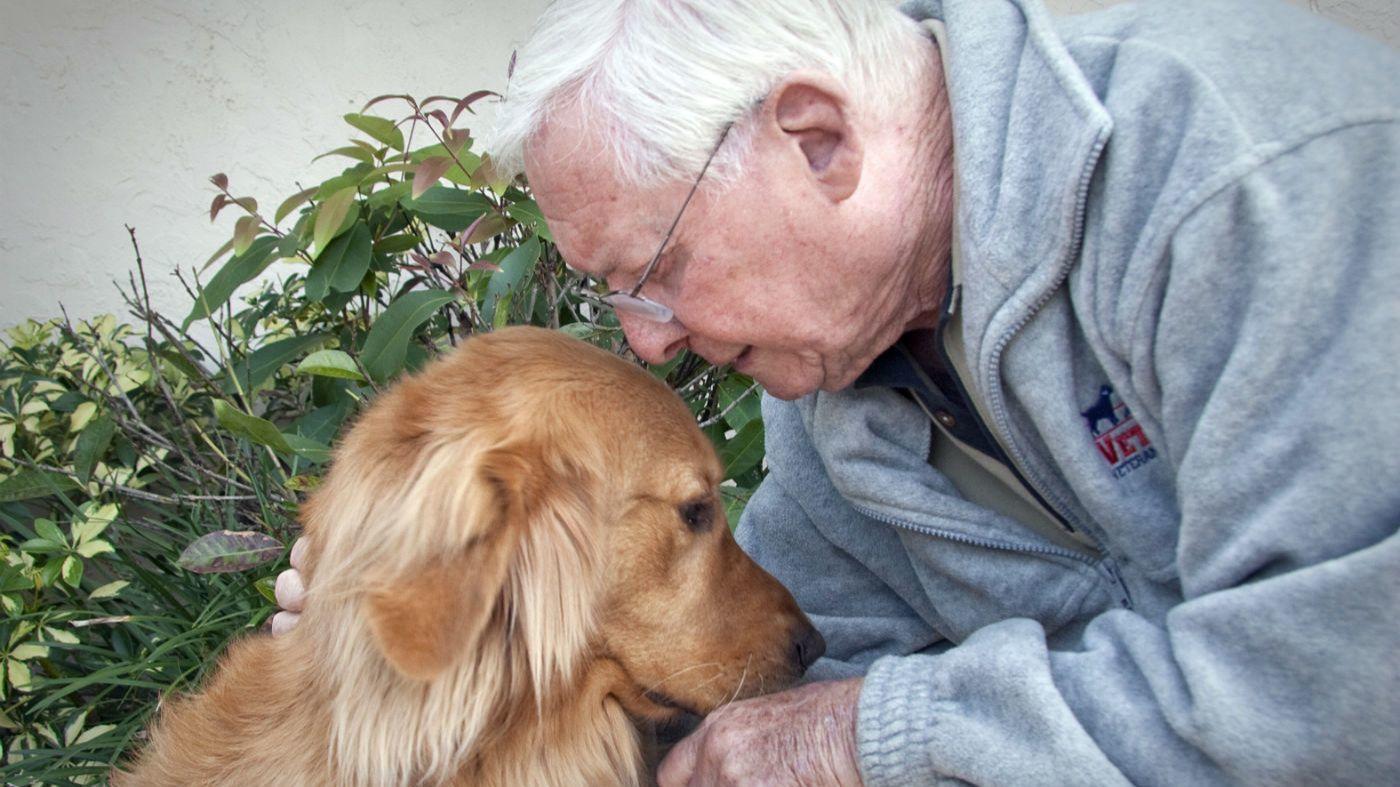 From left to right, Louis F Molina, Irwin Stovroff, Louis J Molina, during the productions of The Gift of Life.